Dombetting alerts about dropping odds in pre-match markets are distributed through 3 different tools:

Telegram channels 
Available on any platform! Perfect choice If you don't want to install new software and just use your telegram app to get alerts sent by dombetting bots in private channels.
Channels are already configured with predefined filters. You don't have to do anything, just join the channel and wait for messages from bot. Easy solution, especially for newbies.
>> Click HERE to read more about TELEGRAM channels <<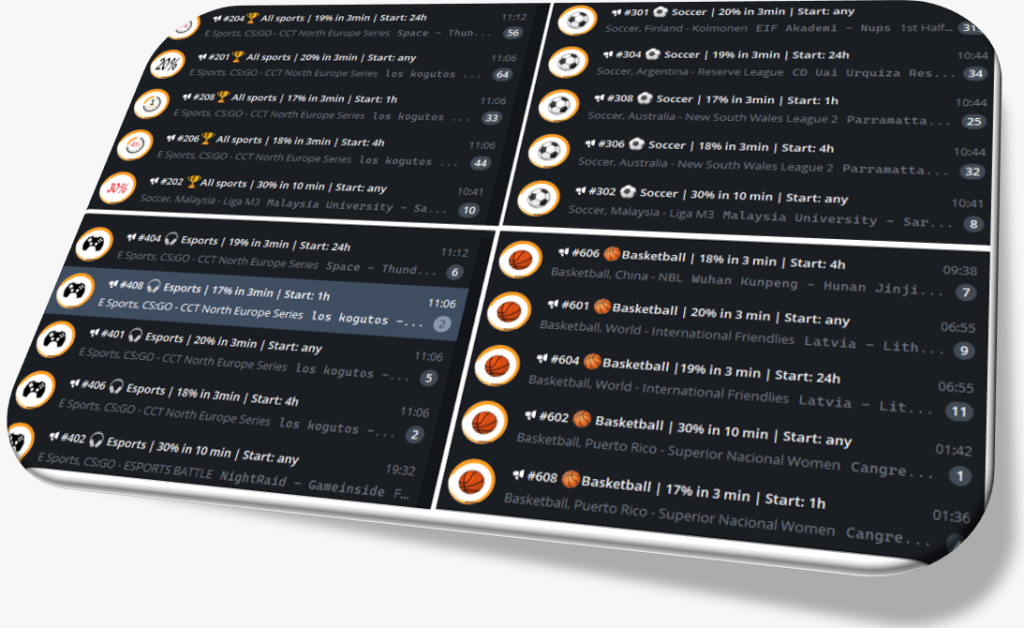 Windows app for PC
Direct download link-> dombetting2v23 (05MAR2023)

Windows app is most powerful tool, where you setup what alerts you want to get. You choose:
which sports and markets you want to follow
minimum drop value you want to get alerts for
additional settings like time intervals and advanced filters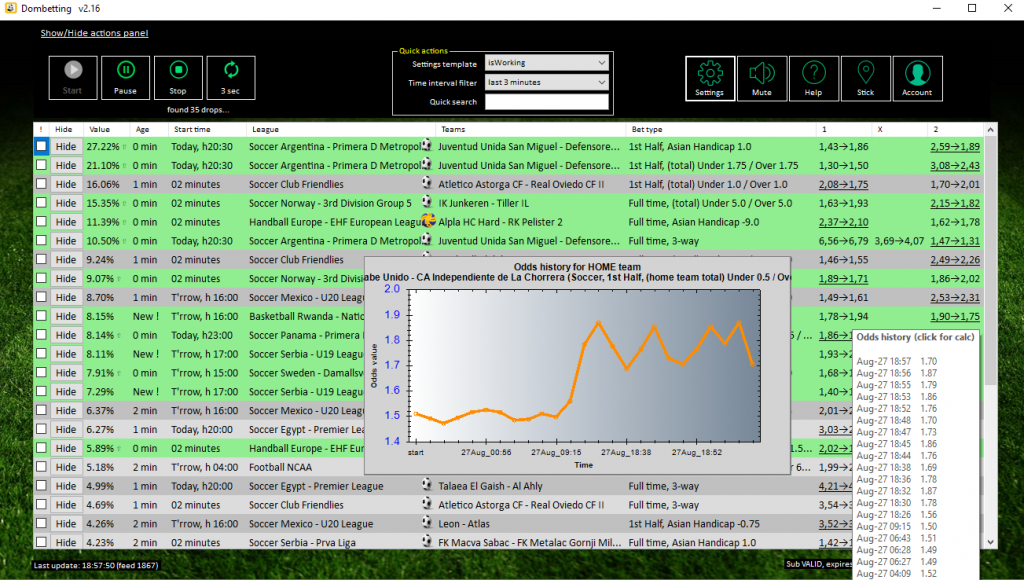 Android app for mobile devices
Same app with same features as for PC, but for mobile devices
Available on google play store.
Update : if you can't find it in google play , here's the link to direct .apk installation file