Dombetting is trusted and reliable service officially published in 2012. It provides tools to monitor sport betting pre-match markets to send you an alert if there is a good opportunity to bet. More precisely, it monitors odds movements from the biggest bookmaker in the market – Pinnacle Sports.
Why Pinnacle? Because they offer the best odds and limits. Other "soft" bookmakers restrict winning customers whilst Pinnacle does not. This attracts "sharp" players who has skill and knowledge and are willing to bet big stakes, causing a huge odds movement, later to be captured by dombetting tools.
Other bookmakers follow Pinnacle's odds movements to adjust their own odds. So if there is a big drop at Pinnacle's , You can be sure that it is only a matter of time when every other bookmaker reacts the same way. The whole trick is that you need to be faster and place a bet with value before odds are changed. With Dombetting products it's easy. Dropping odds are displayed in the application and published on telegram channels as soon as they appear on the market!
Dombetting offers 2 key products:

– dombetting application (for windows PC and android mobile devices)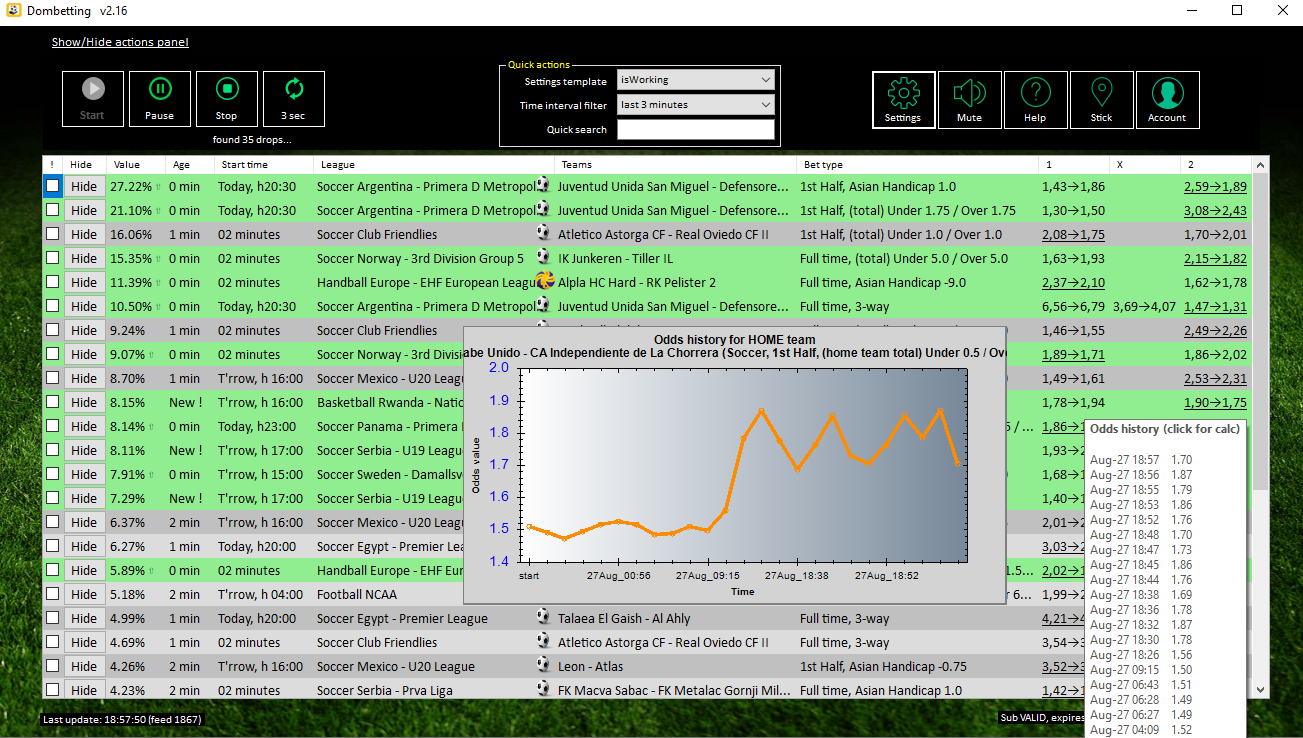 – telegram channels where bot is publishing messages about drops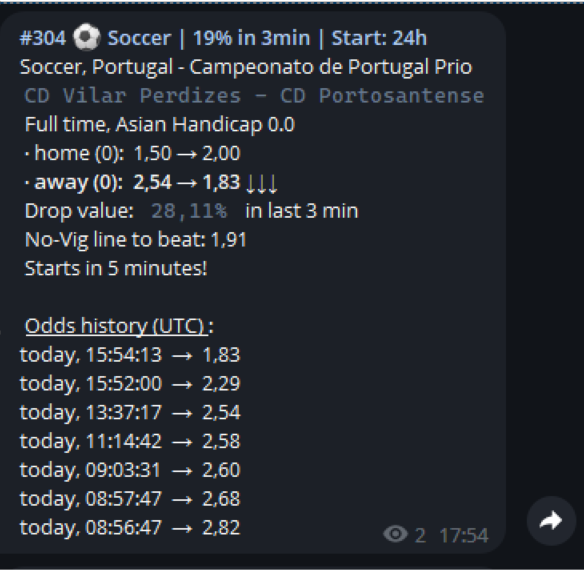 How to get started?
To get stated go to products page where you can read more about dombetting products, test it for free and choose best product for yourself.
Go to betting systems section to find more about VALUE BETTING system.
You can play other strategies based on this tool, in example SUREBETS. Go to betting systems section to find more about how Dombetting facilitate arbitrage betting.